Local Activities
Turangi is the perfect base for activities and excusions in the Tongariro National Park and around Lake Taupo.
The Central North Island area offers a variety of acitivities - scenic drives, skiing, fishing, rafting, boating, tramping to name but a few.
Must do suggestions for Turangi, Tongariro National Park & Lake Taupo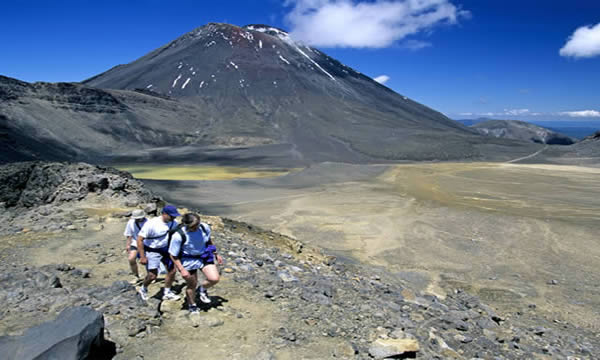 New Zealand's most popular one day walk!
New Zealand's oldest national park and a dual World Heritage Site. The Tongariro National Park is rich in both cultural identity and dramatic, awe-inspiring natural scenery.
Unique landforms, including the volcanic peaks of Ngauruhoe, Tongariro and Ruapehu ensure the Tongariro Alpine Crossing is considered a world-renowned trek.
Tongariro National Park is a dual World Heritage area due to its outstanding natural features and cultural significance.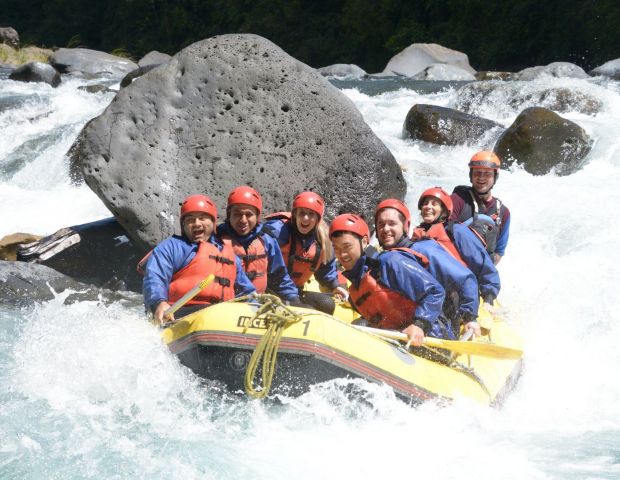 River Rafting, Fishing, Mountain Biking and Kayaking
Tongariro River Rafting is a 100% Kiwi company owned by local husband and wife team Garth and Leigh Oakden.
Garth has been a rafting guide on central North Island rivers since 1987 and knows these waters like few others.
Situated beside the famous Tongariro River, you can see and feed wild Trout in their natural environment.
The highlight of your visit will be viewing many of New Zealand's native fresh water fish in thier Genesis Energy Fresh Water Aquarium.
Tokaanu is a small village situated in a very pleasant quiet spot with a stream running through it.
Boasting a Thermal bathing area a taonga of the Ngati Kurauia people a hapu of Ngati Tuwharetoa, which for generations has been recognised as having the 'wai ora (healing waters)'.
The steaming Paurini pool at Tokaanu is a spectacular deep green colour due to suspended minerals in the thermal water.